Mexico's extensive coastlines of more than 10,000 km include the Gulf of Mexico and the Caribbean Sea to the east and the Pacific Ocean to the west. Mexico has pleasant and warm weather, unique food, art and archaeology, pyramids, museums, haciendas, superb architecture and 21st century cities, weather from snow mountains in the Sierras, to rainy jungles in the Southeast and desert in the Northwest, numerous golf courses, excellent fishing, and world-class destinations like Acapulco, Cancun, Cozumel, Los Cabos, Ixtapa, Manzanillo, Huatulco and Mazatlan. Mexico is ranked as the 7th major destination for foreign visitors
Mayan Discovery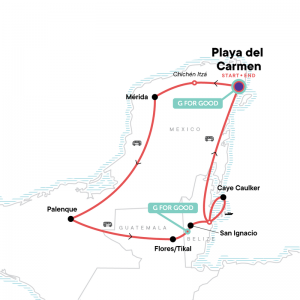 15 days Playa del Carmen to Playa del Carmen
Mayan ruins peeking out from verdant jungle, street vendors hawking their wares on colonial streets, pristine white-sand beaches sparkling under the Caribbean sun — now this is the real Yucatán. On this unique 15-day journey, you'll tour the ruins at Chichén Itzá and Palenque, and head deep into the jungle of Guatemala to experience the ruins of Tikal. You're free to choose your own adventure! So escape the resort packages and witness all the incredible wilderness, wildlife, and Mayan culture — past and present — that you can imagine.
2023:
Jan 7, Feb 4 $2099
Mar 4 $1959 Apr 8 $1749
May 13 $2249 June $2519
Book by Dec 7, 2022
Mayan Adventure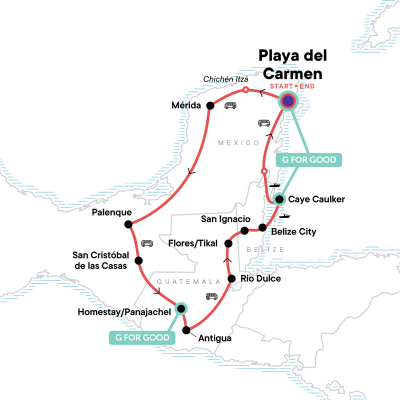 22 days Playa del Carmen to Playa del Carmen
Leave the resorts of the Mayan Riviera behind and explore the authentic Yucatán. From sunny beaches and lush jungles to the highlands of Chiapas, journey through Belize, Guatemala, and southern Mexico on this incredible 22-day adventure. Explore the amazing ruins of Chichén Itzá, Palenque, and Tikal and walk the cobblestoned streets of colonial San Cristóbal de las Casas and Antigua. Snorkel with stingrays or just get into the reggae pace of life on a sunny Caribbean island. Experience a journey that introduces you to local culture and offers insight into the history of the Mayan heartland.
2022:
Aug 14 $2974
Sept 4, 25 $2804
Book by July 3, 2022
Central America Journey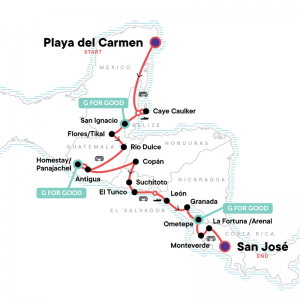 32 days: Playa del Carmen to San José
Escape the resorts and discover something extraordinary in Central America. Visit seven countries on this adventure and experience mighty ruins, clear Caribbean waters, Pacific waves, rainforests, and breathtaking scenery along the way. Explore indigenous Mayan villages and meet locals for an immersive experience that few travellers get to know. While you're free to choose your own adventure, your accommodation and transportation are included. Our expert CEOs will help you make the most of your time. Take a trip that's packed with all the things you need and nothing you don't – 32 days of maximum adventure at minimum cost.
2022:
Aug 27 $3212
Sept 10, 17, 24 $3059
Book by July 3, 2022
Oct 1, 15, 29 $2879
Hyatt Ziva Riviera Cancun 5*
Puerto Morelos, Mexico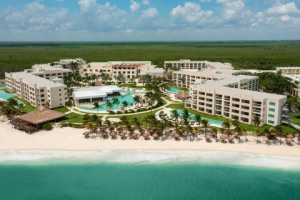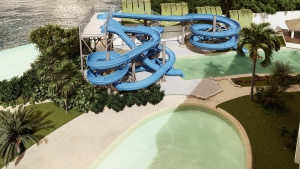 Hyatt Ziva premium all-inclusive resorts capture the delightful and vibrant experiences families seeking quality time with their loved ones need. Guests can make unforgettable family memories through effortless, on-site activities, a wide variety of culinary offerings reflecting local and global cuisines, and service from the heart designed to cater to multiple generations.
Surrounded by lush jungle and sparkling waters, Hyatt Ziva Riviera Cancun guests can uncover a true vacation paradise.
Unique room accommodations: The resort boasts luxurious and spacious suites with private balconies featuring stunning ocean views and special touches, including spa-like bathrooms with rainfall showers, hot tubs, turndown service, high-tech entertainment and complimentary minibars.
Expansive food and beverage offerings: Hyatt Ziva Riviera Cancun offers a variety of amenities including 17 globally inspired and locally authentic restaurants, bars, and lounges.
Water fun for everyone: Enjoy nine swimming pools including an ocean-view pool and a sprawling water park with tall slides and a kid's pool.
Wellbeing experiences: The resort also features a fitness center with state-of-the-art amenities, and a two-story Zen Spa inspired by pre-Hispanic Mayan culture with 13 indoor and eight outdoor treatment rooms designed to reflect the breathtaking, natural scenery.
Sensira Resort & Spa Riviera Maya 5*

Sensira Resort and Spa has 359 guest rooms and suites on Petempich Bay, near Puerto Morelos.
The property is also home to an adults-only wing called Amber, whose accommodations include exclusive amenities, butler service and access to a special lounge.
The resort features 13 restaurants and bars, from a snack bar called Las Brisas to La Finca de Ana, a Mexican restaurant with a gourmet menu.
The property's fine-dining eatery is Galeria des Sens, which includes a menu curated by leading Mexican Chef John Bertrand.
Treasure every moment of living with your family in this room, designed so that each one has their own space, their own setting but the same memory for life. These rooms have a separate space for children with three-level bunk beds and their own television and children's decoration, as well as another space for parents with a King Size bed and in some rooms with an additional Queen Size bed; minibar with drinks and nutritious snacks for the little ones. Capacity from 3 to 7 people.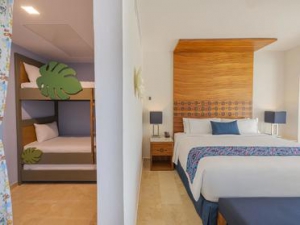 Dreams Bahia Mita Surf & Spa Resorts 5*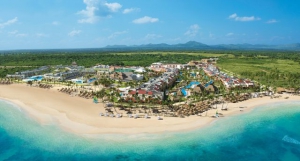 Opening June 1, 2021
Dreams Bahia Mita Surf & Spa Resort marries golden sand beaches and mountain top views with luxurious accommodations and exciting daily activities for the ideal family-friendly vacation. This eco-friendly, breathtaking location perfectly situated in an exclusive, gated community in Banderas Bay just outside of Puerto Vallarta offers 363 spacious suites with remarkable tropical and ocean views, modern décor and Unlimited-Luxury® privileges, where everything is included.
363 suites
Connecting rooms offered
Preferred club rooms
Secrets Bahia Mita Surf & Spa Resort 5*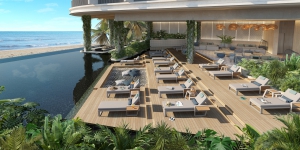 Opening June 1, 2021
Secrets Bahia Mita Surf & Spa Resort is the first Secrets resort near the coveted Punta Mita community and Banderas Bay's golden sand beaches. This perfectly located, adults-only all-inclusive getaway fuses elegant and original design by Sordo Madaleno with natural elements – providing for stunning views of the surrounding mountains, ocean and gardens from every angle.
Guests will enjoy Unlimited-Luxury® privileges including limitless gour